What's Happening in Harrogate
What's new around town?
Harrogate Merchant's Meeting
March 20, 2023
7:00 PM
Harrogate City Hall
This meeting will be to discuss upcoming events being planned for the City. We hope to see you then!
~~~~~~~~~~~~~~~~~~~~~~~~~~~~~~~~
NON-TOXIC SANITARY SEWER LINE SMOKE TESTING
THE CITY OF HARROGATE WILL BE CONDUCTING
NON-TOXIC SEWER LINE SMOKE TESTING
BEGINNING JANUARY 5, 2023
PLEASE BE ADVISED THE CITY MAINTENANCE STAFF WILL BE CONDUCTING THESE TESTS.
IF YOU HAVE QUESTIONS, PLEASE CALL CITY HALL AT
423-869-0211
<<<<<<<<<<<<<<<<<<<>>>>>>>>>>>>>>>>>>>>>
Swearing in ceremony for Troy Poore,
Mayor of Harrogate, Tennessee
November 28, 2022
The Honorable Judge John D. McAfee, swearing in newly elected Mayor, Troy Poore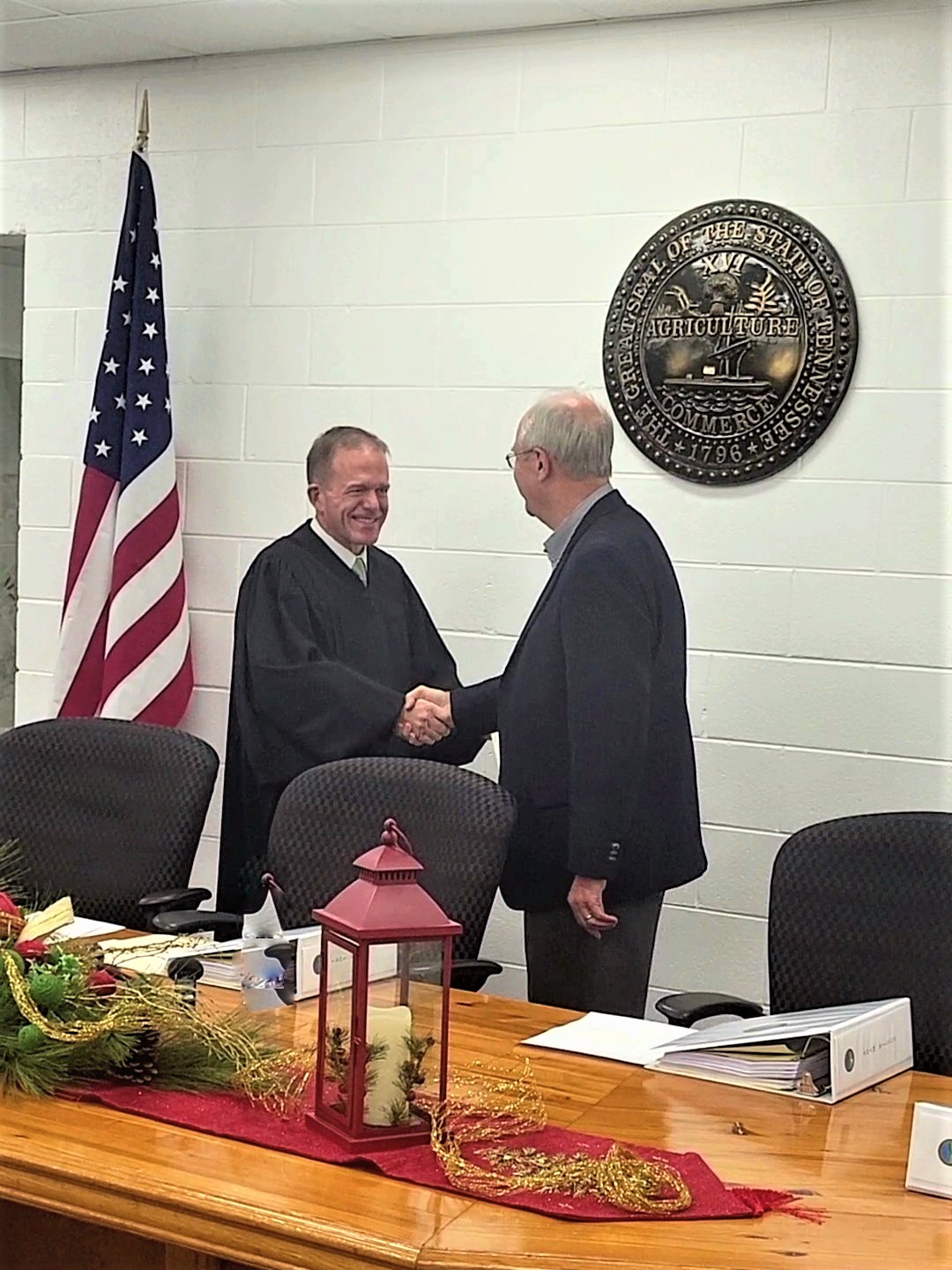 Congratulations Mayor Poore!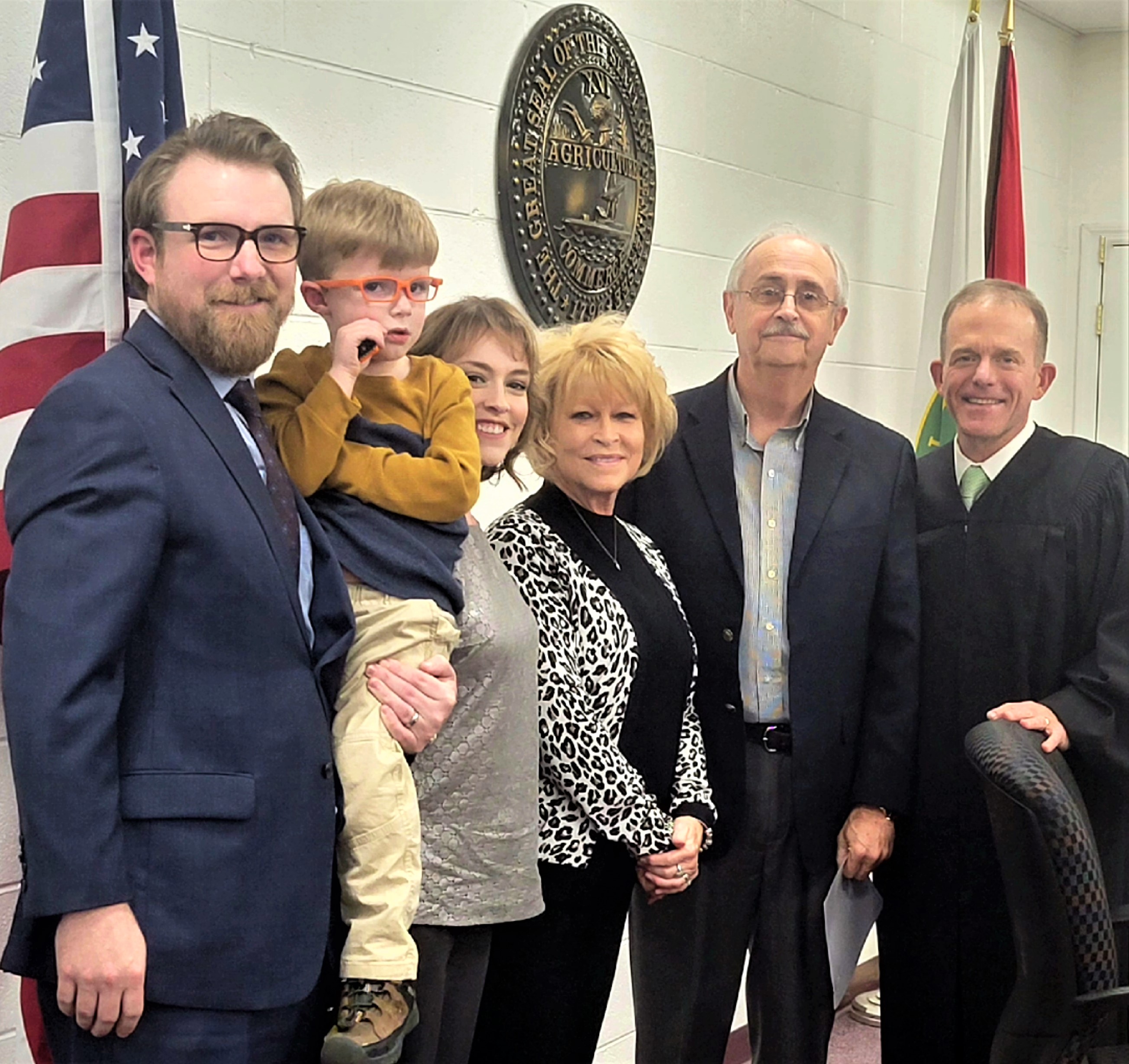 Mayor Poore sharing the moment with family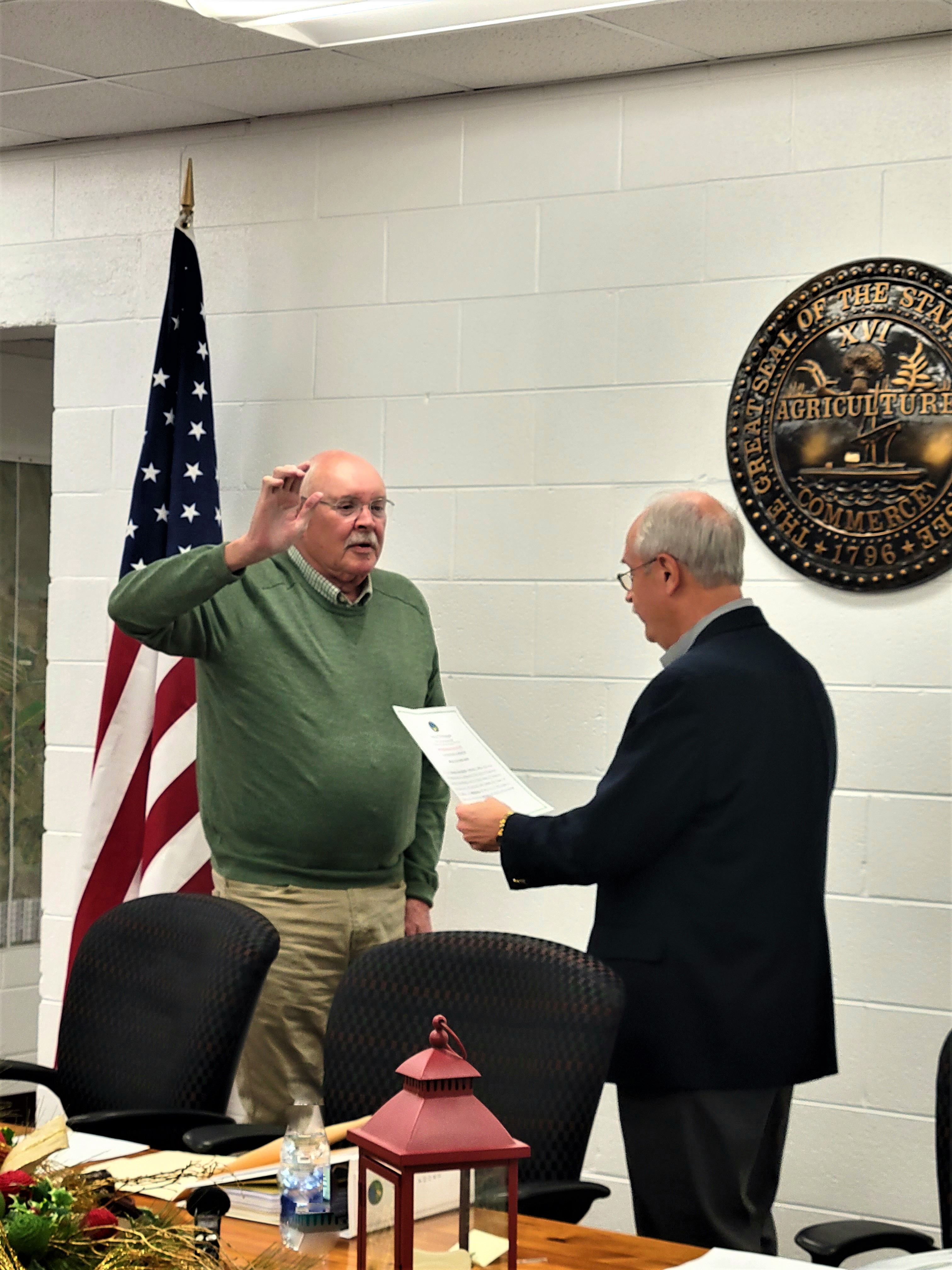 Mayor Poore swearing in Randy Burchette
Alderman, West Ward
Alderman Burchette was also appointed
Vice-Mayor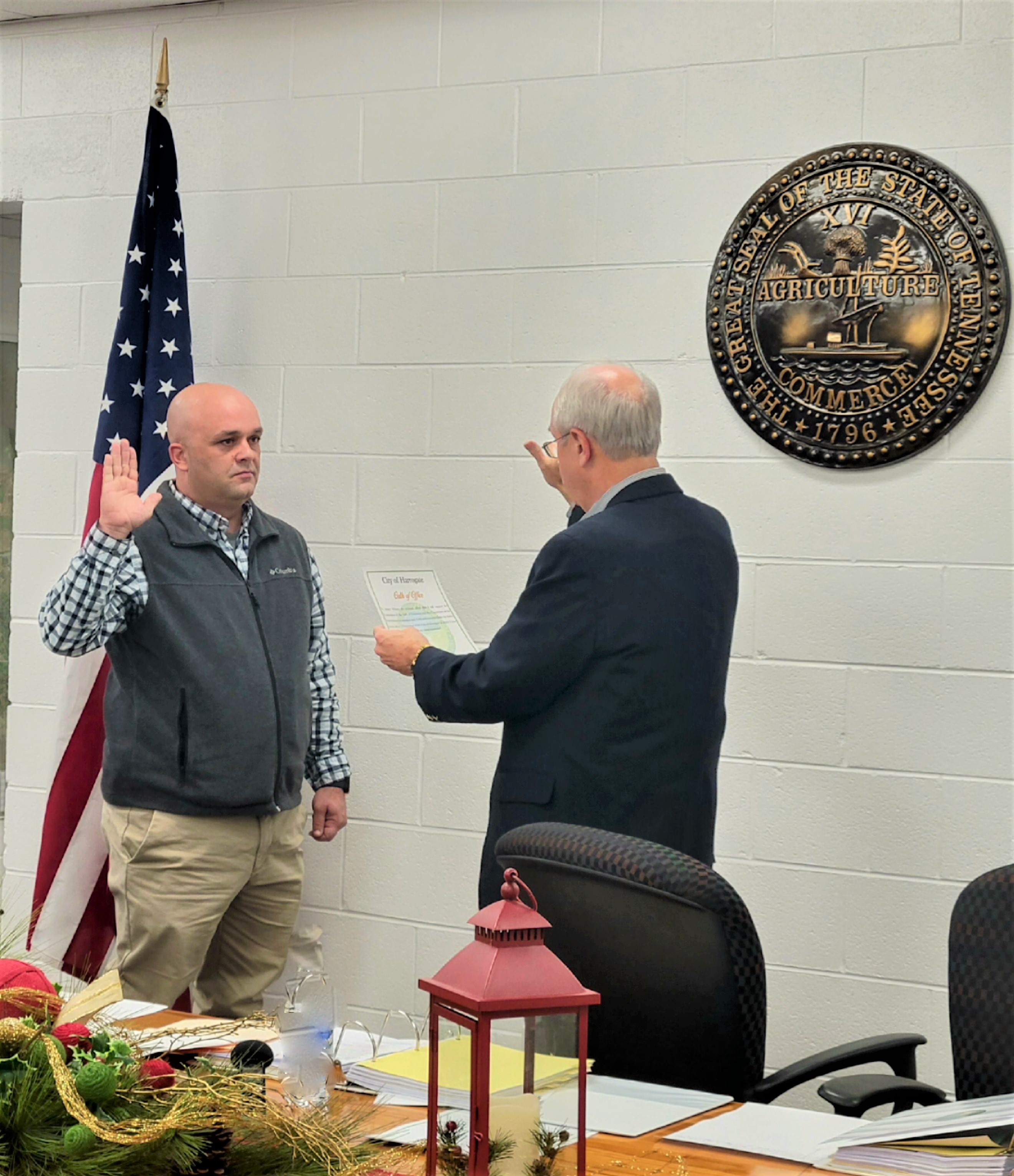 Adam Wilson was appointed and sworn in
for the West Ward Alderman seat left vacant by Mayor Poore.
Not pictured is Lorri Kimbrough who was appointed by the Board as West Ward Alderman,
and will be sworn in at a later date.
>>>>>>>>>>>>>>>>>>>>>>>>>>>>>>>>>>>>>>>>>>>>>>>>>>>>>>>>>>>>>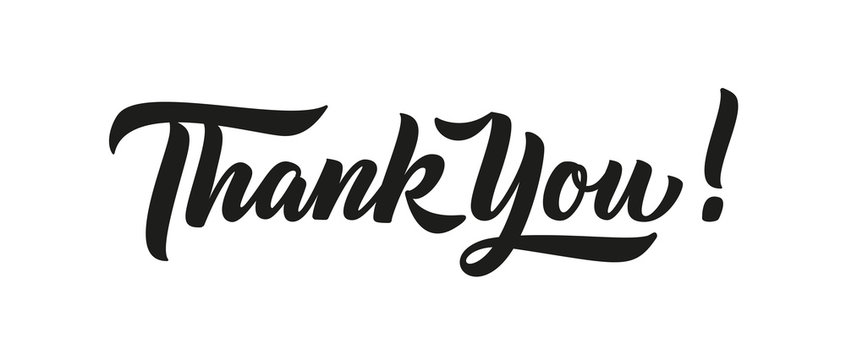 For many years of dedicated service to the City of Harrogate,
we say thank you to our outgoing Mayor, Linda Fultz, and West Ward Alderman, Lieven Cox
October 18, 2022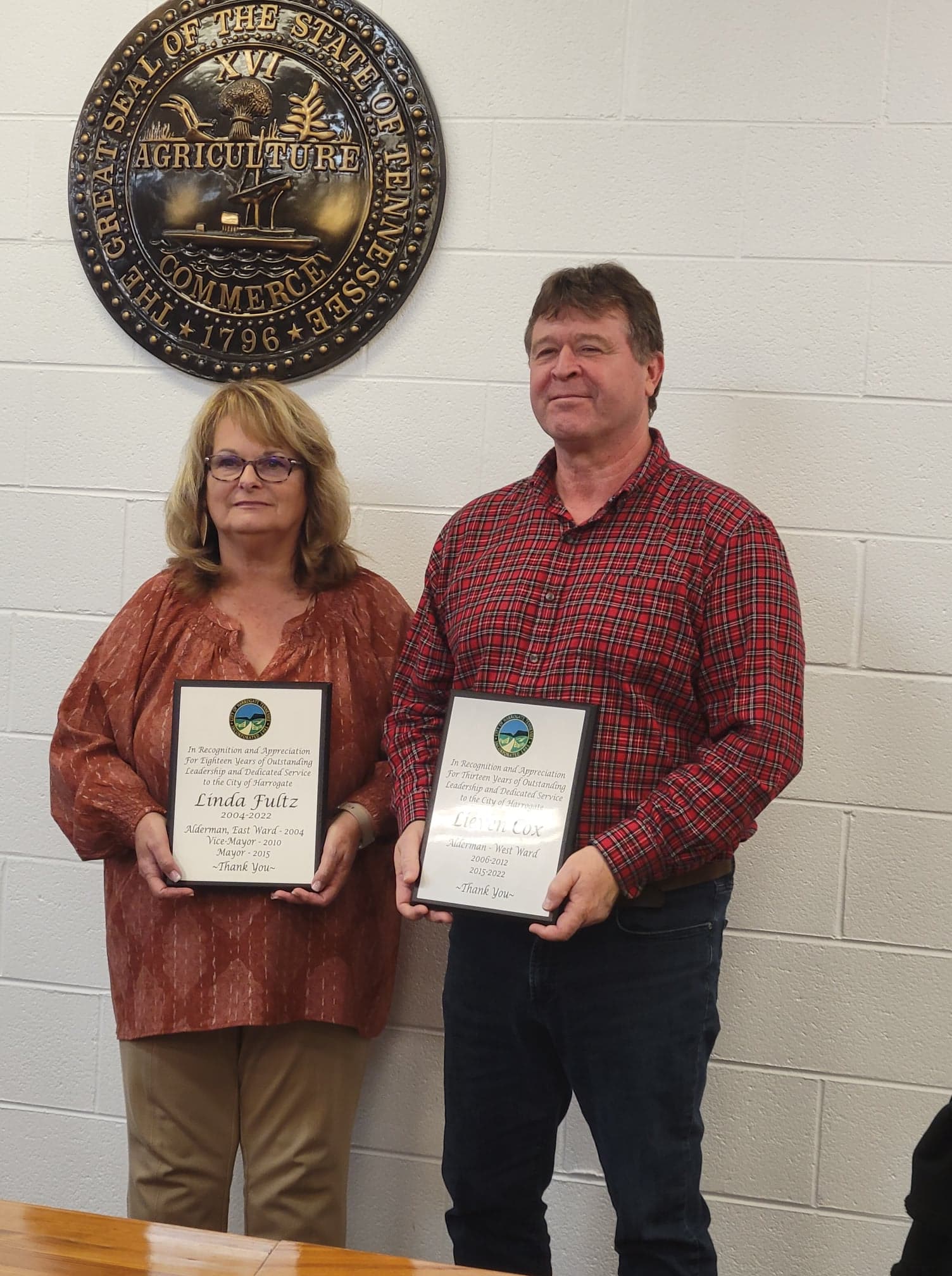 Vice-Mayor Troy Poore, presenting a plaque to Mayor Fultz,
recognizing eighteen years of service to the City of Harrogate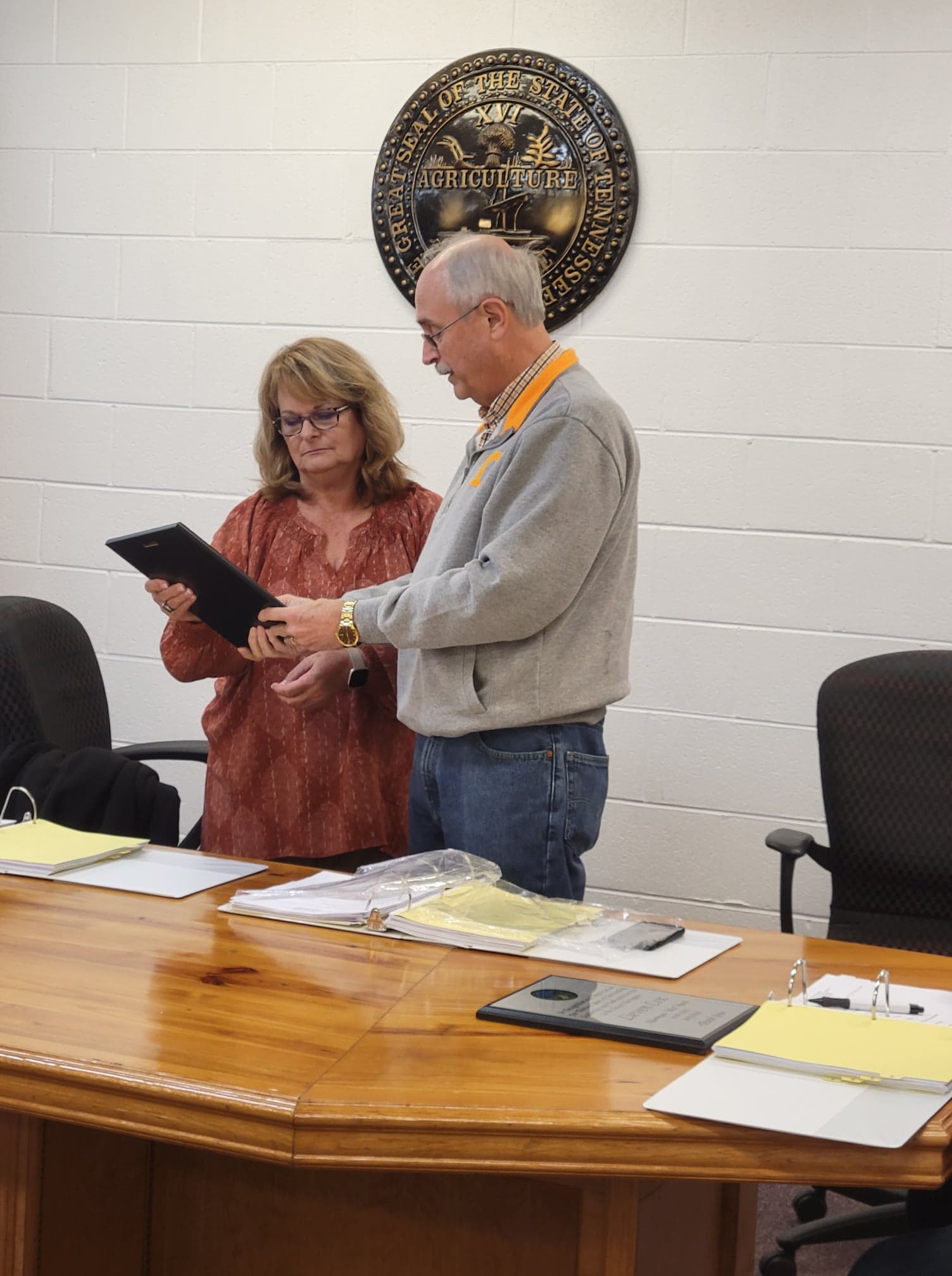 The City of Harrogate Board of Mayor and Aldermen
L to R - Kenneth West, Randy Burchette, Linda Fultz, Lieven Cox, Troy Poore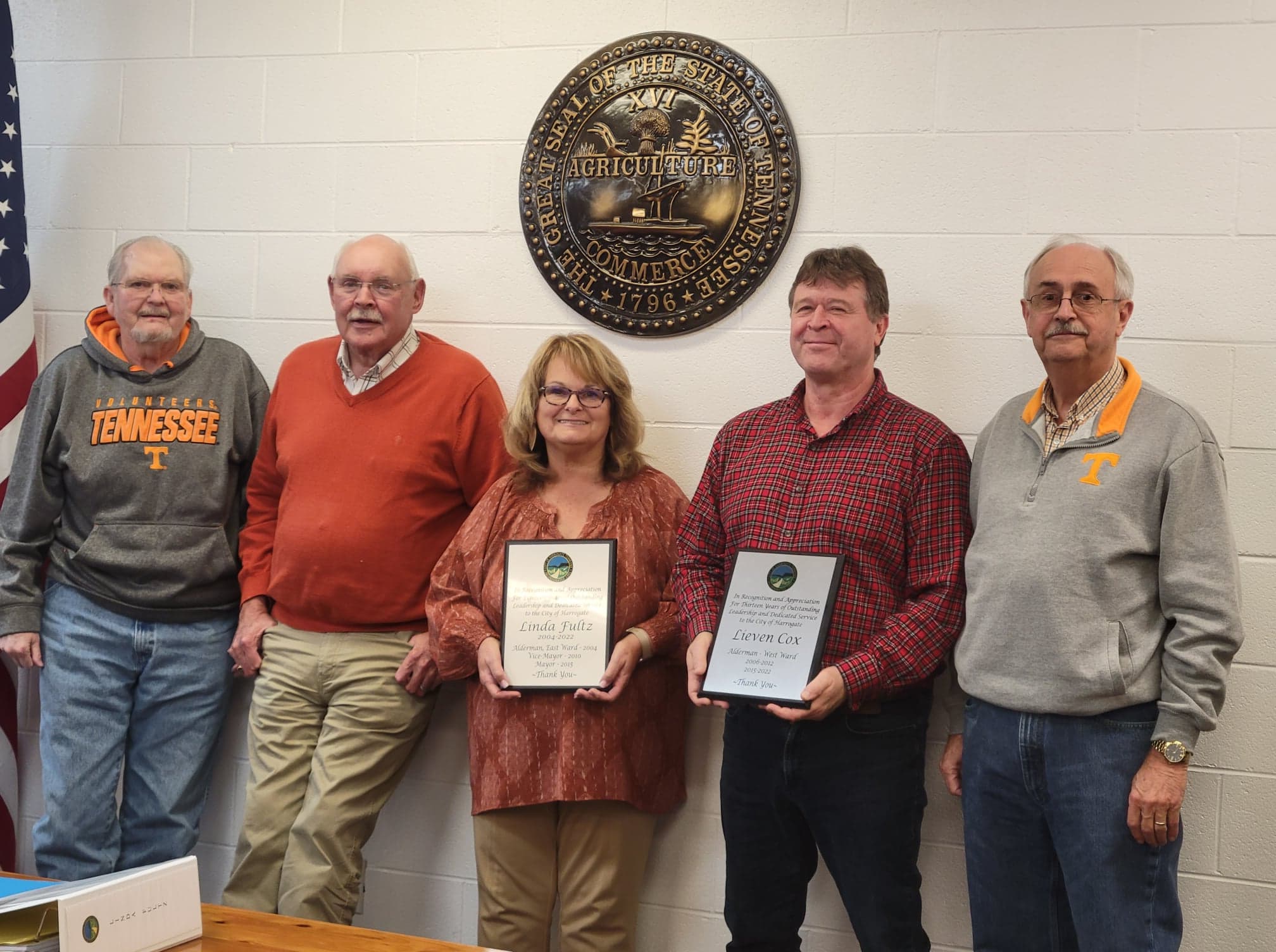 Thank you Raychel!
Everyone loved the cake!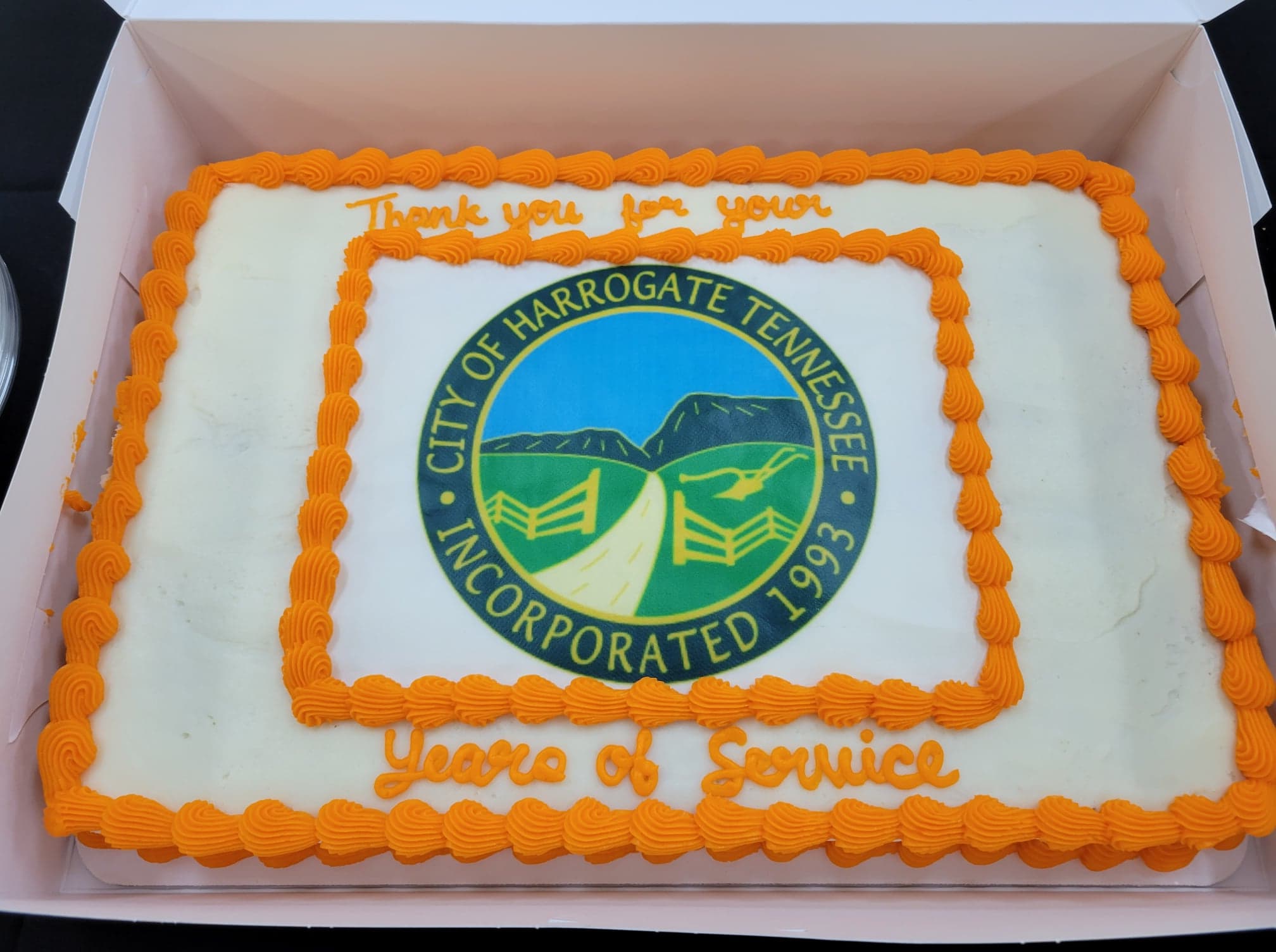 *****************************************************
Alderman Randy Burchette, Chairman of the Harrogate Planning and Zoning Committee,
presents Dan Hawk with a plaque in appreciation of his years of service as the city's Local Planner.
Mr. Hawk retired June 30, 2021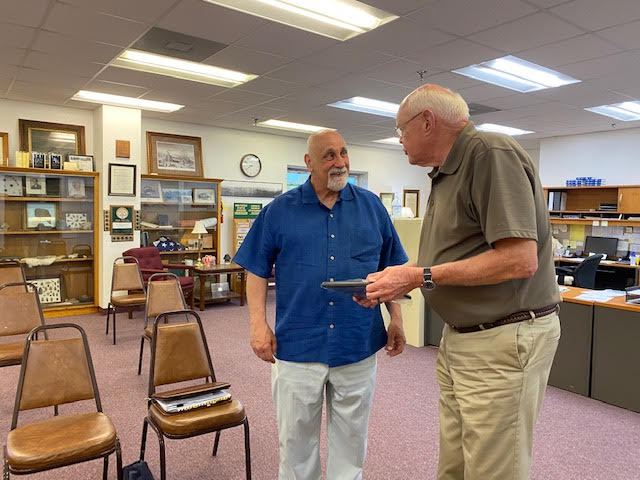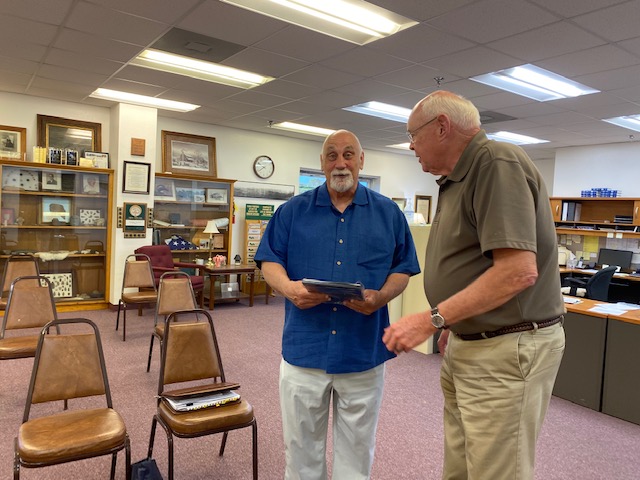 Sandra E. Cosby, Esq. sworn in as first Municipal Judge in Harrogate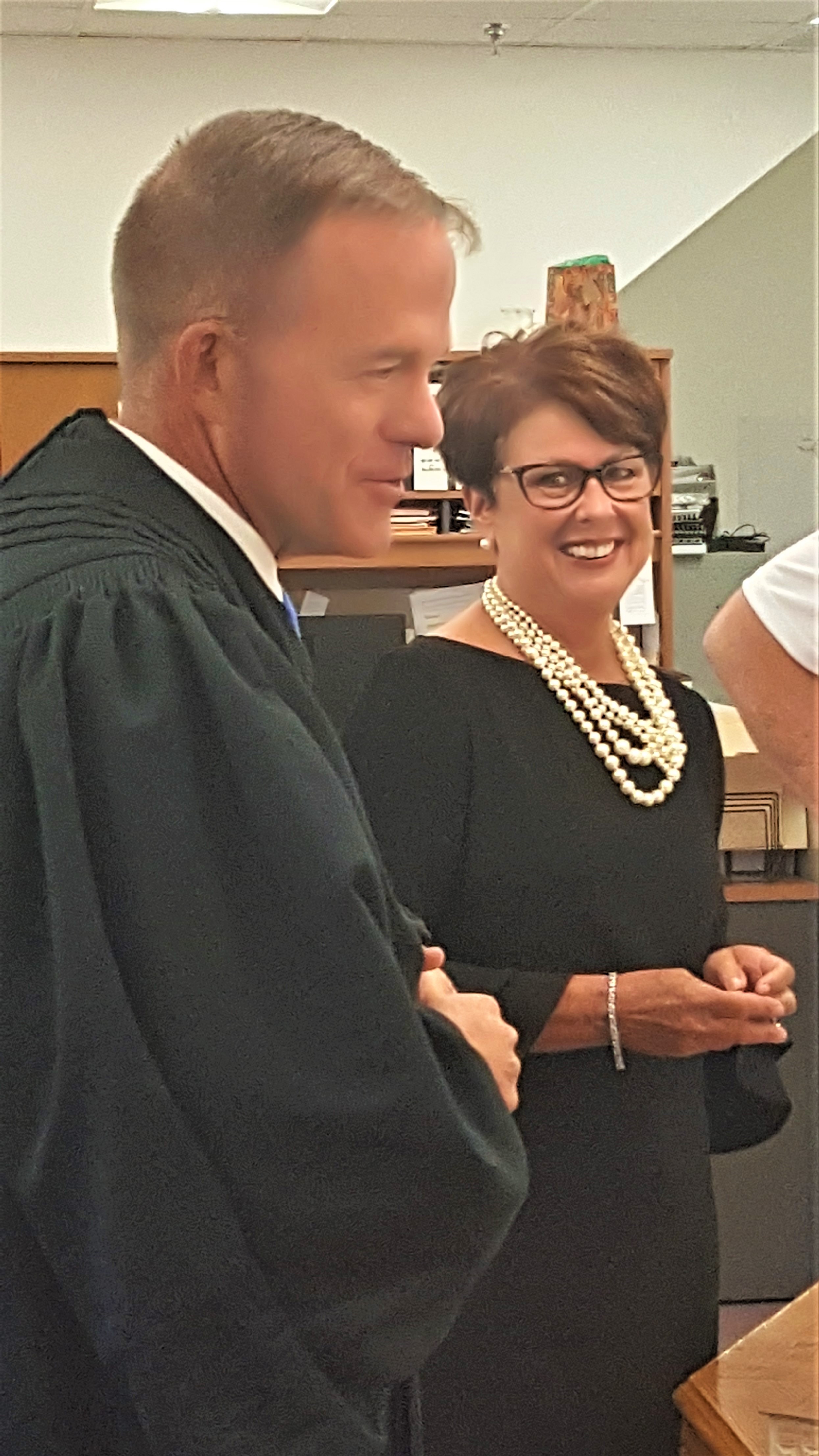 The Honorable John D. McAfee, Judge of the 8th Circuit Court,
with the Honorable Sandra E. Cosby, Harrogate Municipal Judge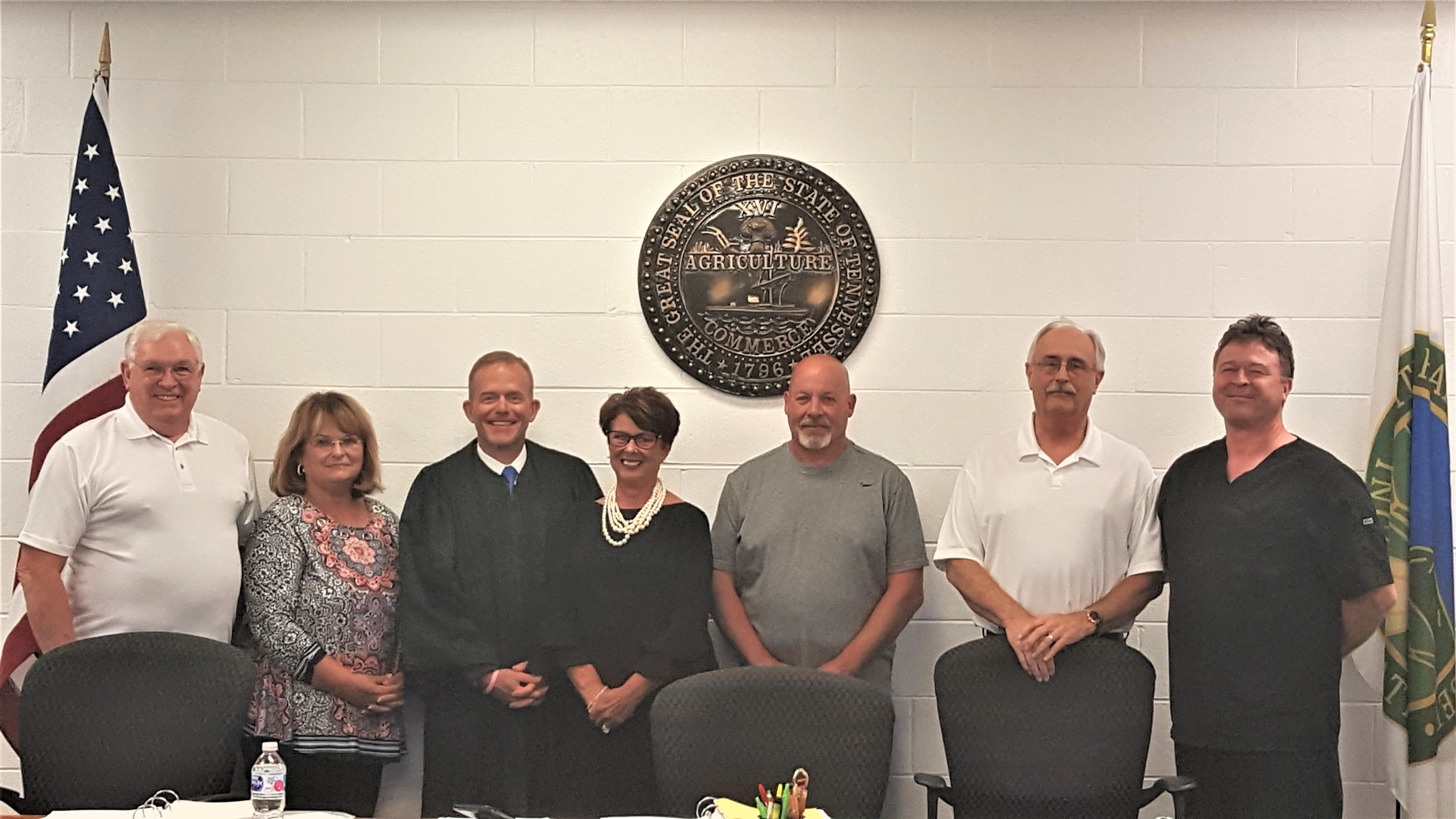 L-R, Alderman Gary Burchett, Mayor Linda Fultz, The Honorable John D. McAfee,
The Honorable Sandra E. Cosby,
Vice-Mayor Allen Hurst, Aldermen Troy Poore and Lieven Cox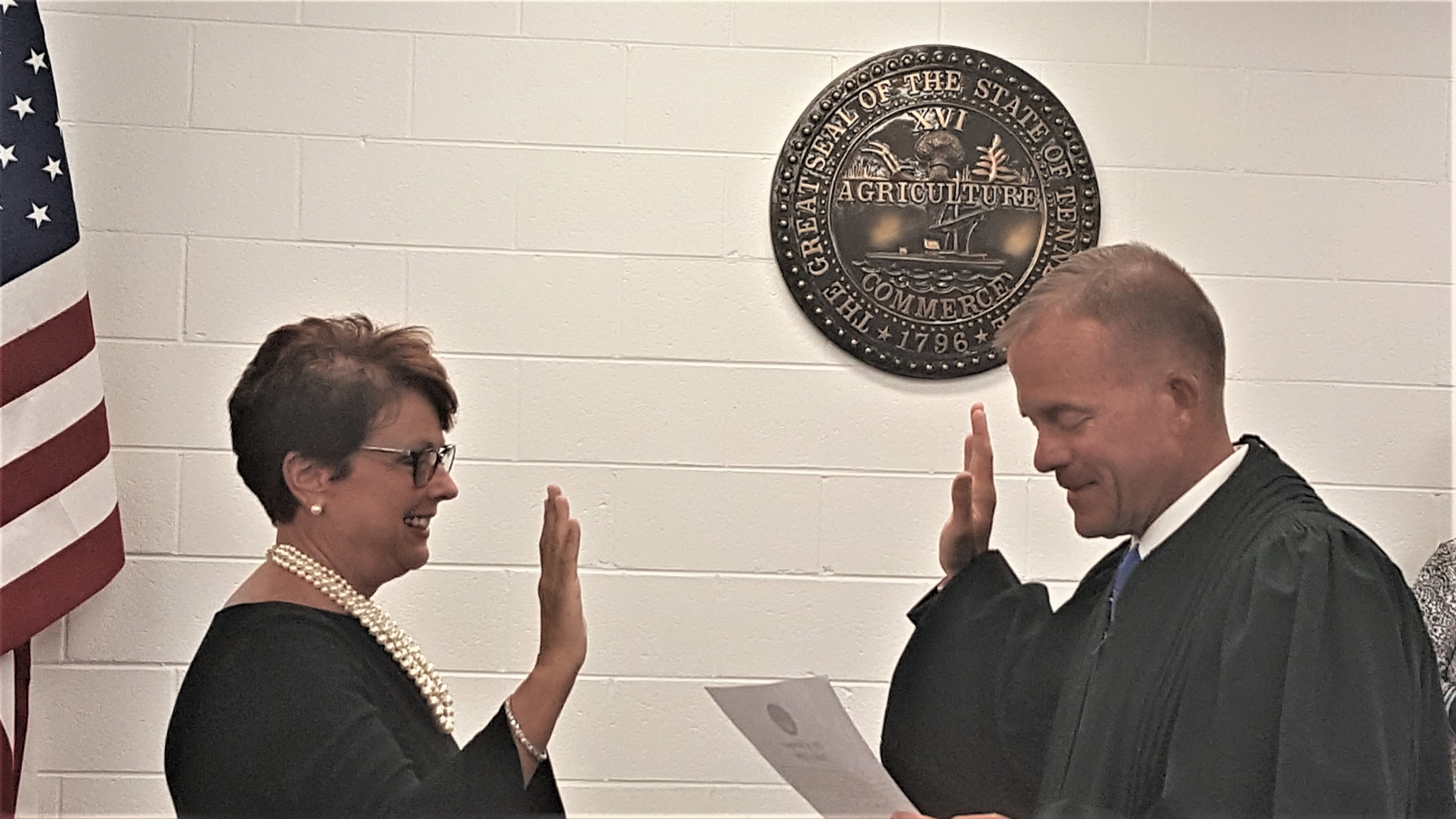 Sandra E.Cosby, Esq. being sworn in as Harrogate's first Municipal Judge
by The Honorable John D. McAfee
OFFICE HOURS AND MEETING TIMES OF COUNCIL, PLANNING AND ZONING COMMISSION AND OTHER BOARDS
BUSINESS HOURS FOR CITY HALL
Office Hours: 8AM - 4PM
Closed 12PM-1PM Daily for Lunch
Open Monday - Friday
Closed Saturday, Sunday and Holidays
Phone: (423) 869-0211
Fax: 423-869-0022
e-mail: cityofharrogate@hotmail.com
The Planning and Zoning Commission meets the 2nd Monday of each month at 6:00 PM at Harrogate City Hall.
The Board of Mayor and Aldermen meet the 4th Monday of each month at 6:00 PM at Harrogate City Hall.
A BMA worksession is conducted at 6:00 PM on Tuesday prior to the regular monthly meeting.
The Harrogate Book Station committee meets the second Saturday of each month at 10AM, 310 Bristol Road.
The public is invited to attend all meetings. Check the page About Harrogate for a list of the Officials and Staff of the City.